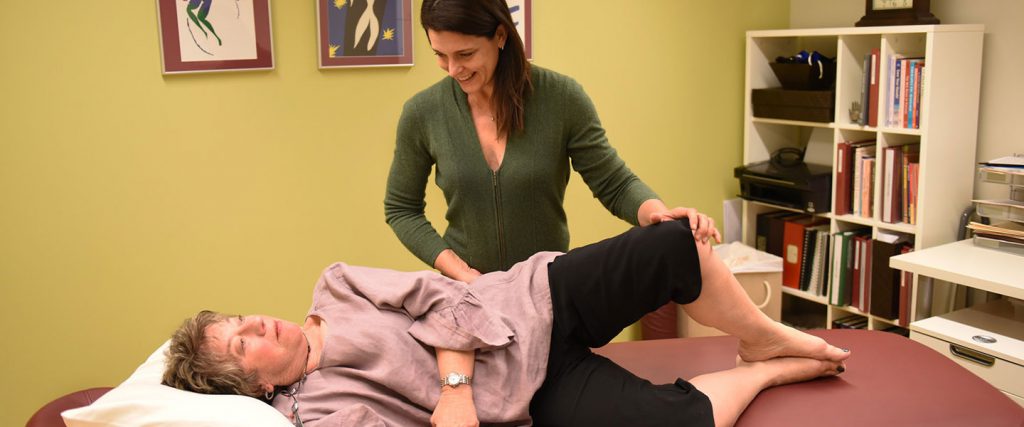 During your first visit, you will meet with your assigned physical therapist in a private treatment room to review your health history and current symptoms, as well as discuss your personal goals for health improvement. After a review of anatomy related to your specific complaints, your therapist will guide you through a physical exam. Your therapist may assess your posture, gait, joint mobility, muscle flexibility and strength, and muscle tenderness, spasm or tightness.
After the exam, your therapist will discuss her findings, and offer you an individualized plan of care. During this first diagnostic visit, you may receive some treatment and exercises to do at home.
Please arrive 10-15 minutes before your scheduled appointment to complete a health history and review clinic policies. If you'd like to complete the paperwork prior to your arrival, we are happy to make those arrangements.
What to bring
Wear comfortable clothing that will allow you to move. No athletic shoes required for this visit.
Your Physical Therapy Prescription/Physician referral
Your personal identification and insurance cards
Any pertinent health history including MRI/X-ray reports and/or surgical reports.
A list of your current medications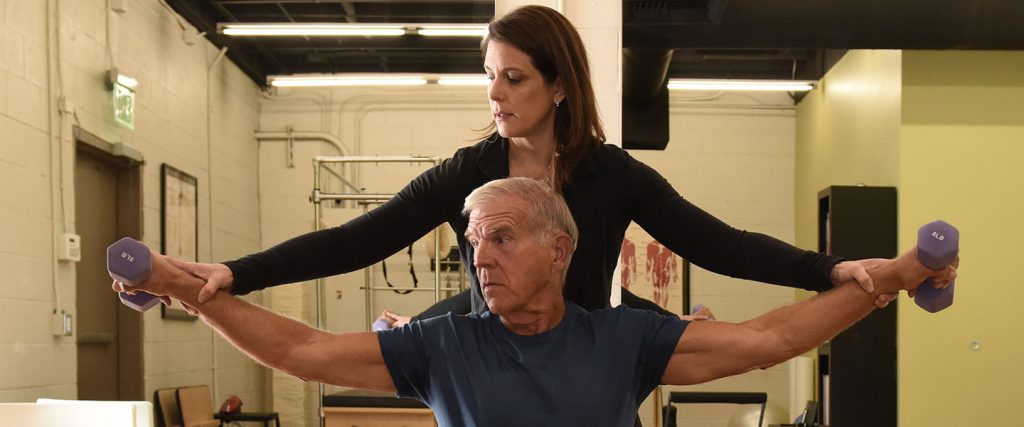 All treatment sessions are 55 minutes in length, and one on one with your licensed physical therapist. No physical therapy aides are involved in the delivery of your care. Your session may take place in a private treatment room or the gym depending on the plan for the day. Treatments may include any of the follow procedures and modalities:
Manual Therapy

Soft and deep tissue mobilization
Connective tissue release
Myofascial release
Muscle energy techniques
Strain counter-strain
Visceral manipulation
Neural manipulation
Cranio-sacral therapy
Energy Balancing

Therapeutic exercise
Neuromuscular re-education
Pilates rehab
Postural training
Body Mechanics and Ergonomics training
Pelvic Floor Biofeedback
Balance training
Gait training
Home exercise program
Pain relieving modalities:

Ultrasound
Electric stimulation
Low level light therapy
Taping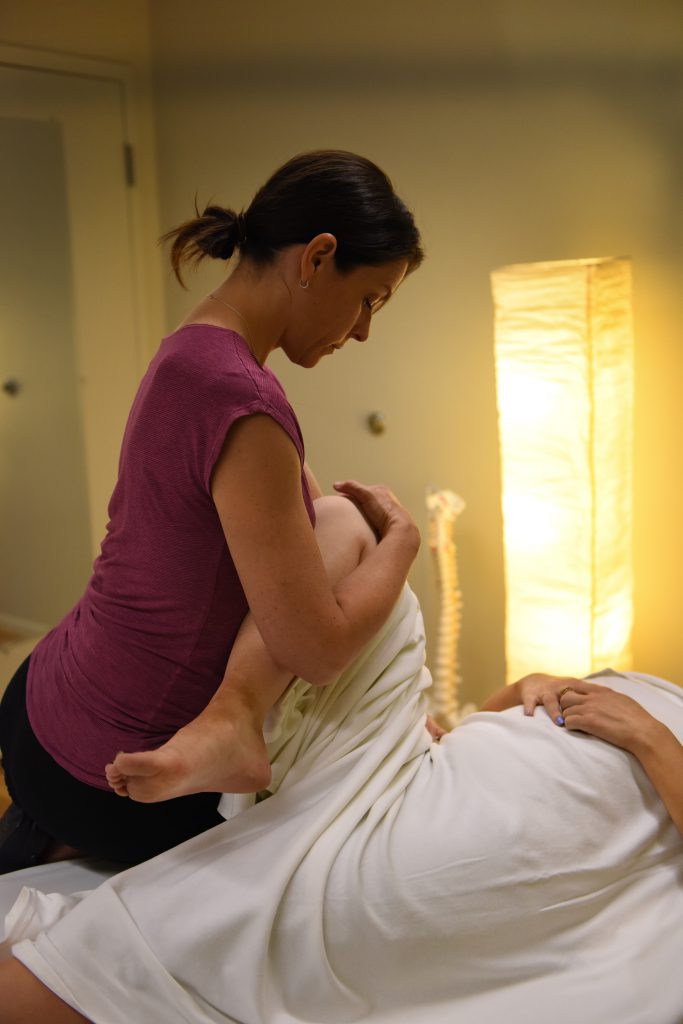 PPO insurance plans
We accept all PPO insurance policies as an out of network provider, and will submit claims on your behalf. Many PPO plans offer a percentage of coverage for out of network providers. Before your first visit, our billing department will confirm your benefits with your insurance company to establish an estimated co-payment per treatment. Most insurance companies currently require a physician's prescription for physical therapy in order to cover services. Should you need to obtain a physician's prescription for physical therapy, our office can help you find an appropriate referral source.
Medicare
We are Medicare providers. Medicare requires a physician referral and prescription for physical therapy in order to start physical therapy.
Other insurance plans
Apologies, but we are not a provider for MediCal, HMO's, nor EPO plans. If you are unsure of what type of plan you may have, we would be happy to inquire on your behalf.
Do I need a prescription?
Under California law, patients may receive treatment from a licensed physical therapist for 12 visits or up to 45 days without a physician referral or prescription. However, most insurance companies will not cover physical therapy services without a physician referral/prescription. Should you plan to utilize your insurance benefits to cover the cost of services, you will need a physician's prescription for physical therapy.