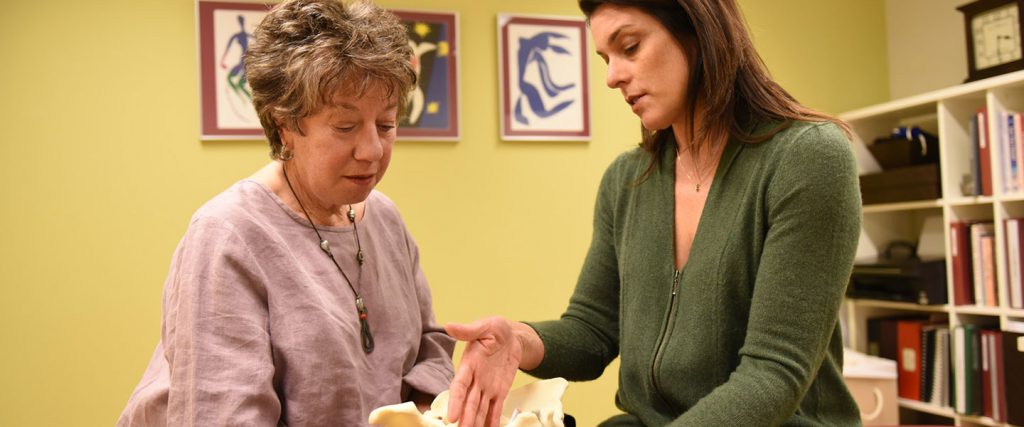 Pelvic Pain Conditions
Pelvic Floor Muscle Spasm
Vaginismus
Vulvodynia
Vulvar vestibulitis/vestibulodynia
Painful intercourse
Interstitial Cystitis
Levator ani syndrome
Pudendal neuralgia
Rectal pain
Coccyx pain
Endometriosis
Pubic symphysis pain
Diastasis Symphysis Pubis
Bladder Conditions
Urinary incontinence - Stress, Urge, Mixed
Urinary frequency/urgency
Urinary retention/voiding dysfunction
Cystocele
Bowel Conditions
Fecal or gas incontinence
Bowel urgency/frequency
Constipation
Difficulty with defecation
Incomplete defecation
Painful bowel movements
Rectocele
Rectal prolapse
Pelvic Organ Prolapse
Cystocele
Uterine Prolapse
Rectocele
Urethrocele
Vaginal vault prolapse
Enterocele
Post Surgical Conditions
Pain & scar tissue management after hysterectomy, cesarean section, mastectomy, episiotomy, colon resections, ileostomies, colostomies
Abdominal strengthening and hernia prevention post abdominal surgery
Parastomal hernia prevention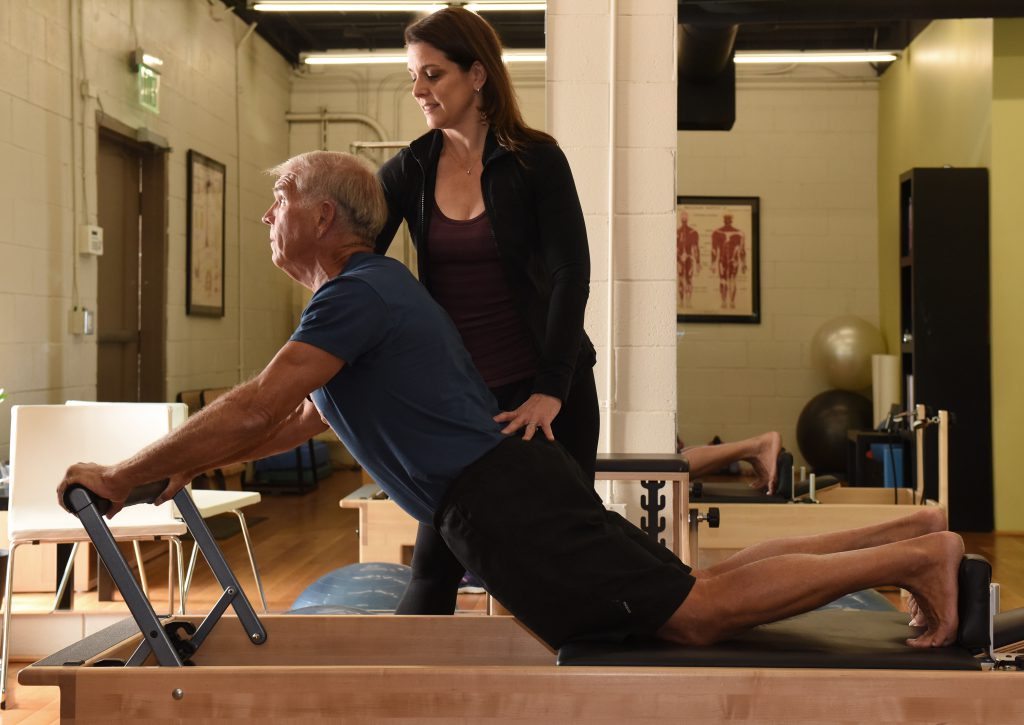 Pelvic Pain Conditions
Chronic Pelvic Pain Syndrome
Chronic Nonbacterial Prostatitis
Levator ani syndrome
Pudendal neuralgia
Testicular pain
Rectal pain
Coccyx pain
Bladder Conditions
Urinary incontinence
Post-prostatectomy urinary incontinence
Urinary frequency/urgency
Urinary retention/voiding dysfunction
Chronic Nonbacterial Prostatitis
Bowel Conditions
Fecal or gas incontinence
Bowel urgency/frequency
Constipation
Difficulty with defecation
Incomplete defecation
Painful bowel movements
Rectal prolapse
Post Surgical Conditions
Pain & scar tissue management after colon resections, ileostomies, colostomies, vasectomies, and prostatectomies.
Abdominal strengthening and hernia prevention post abdominal surgery
Parastomal hernia prevention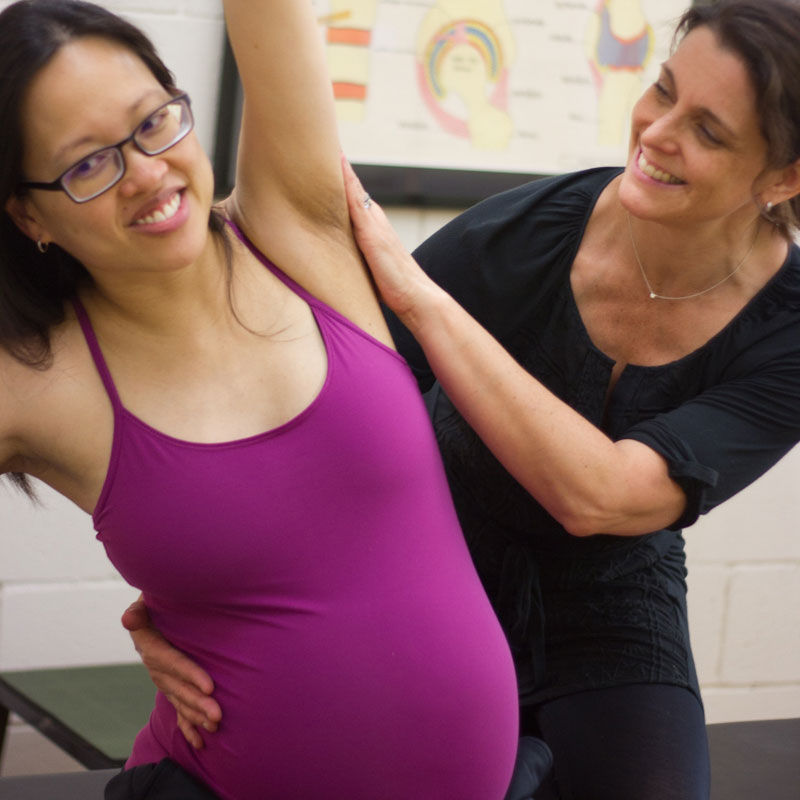 Prenatal & Post-partum Musculoskeletal dysfunctions: cervical/thoracic pain, low back pain, sciatica, sacro-iliac pain/dysfunction, pubic symphysis separation, thoracic outlet, carpal tunnel syndrome, wrist/elbow pain.
Diastasis Recti Abdominis
Episiotomy pain and scar tissue management
Cesarean section scar tissue management and pain
Pelvic floor dysfunctions post childbirth: Urinary incontinence, fecal incontinence, bowel urgency, painful intercourse, pelvic organ prolapse.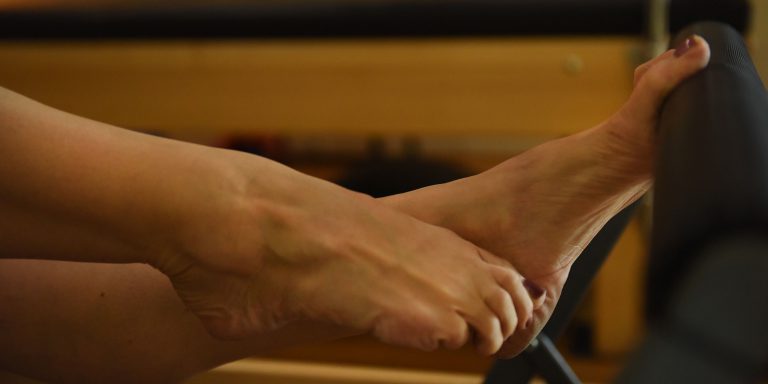 Musculoskeletal conditions and pain syndromes of the following:
Spine conditions: Neck, mid and low back
Sprain/strain
Muscle spasm
Whiplash
Stenosis
Disc herniation
Postural dysfunctions
Degenerative joint disease
Osteoporosis
Osteoarthritis
Pelvic Girdle Pain
Sacro-iliac joint dysfunction
Piriformis syndrome
Sciatica
Pubic symphysis separation
Coccydynia (tailbone pain)
Chronic Pain Syndromes
Headaches
TMJ Dysfunction
Fibromyalgia
Rheumatoid Arthritis
Shoulder injuries
Rotator cuff tears
Dislocation
Frozen shoulder
Tendinitis
Shoulder impingement
Thoracic Outlet Syndrome
Elbow/Wrist injuries
Tennis elbow
Golfer's elbow
Sprain/strains
Carpal tunnel syndrome
DeQuervain's
Hip Injuries
Labral tears
Bursitis
Tendinitis
Snapping hip syndrome
Knee
Patello-femoral syndrome
ACL and Meniscal tears
Patellar tendinitis
Ankle and Foot Injuries
Chronic Ankle Sprains
Tendinitis
Shin Splints
Plantar Fasciitis/Heel pain
Bunion pain
Laura combines her experience as a former professional dancer with her extensive physical therapy knowledge to rehabilitate dancers, actors, and musicians. She has treated performers with various Broadway touring and local theatre companies, including: Wicked, Book of Mormons, Lion King, Kinky Boots, Zoot Suit, Hegwig and the Angry Inch, Matilda, Peter and the Starcatcher, Motown, Anything Goes, Follies, Mary Poppins, The Grinch Who Stole Christmas, Legally Blonde, 9 to 5, A Chorus Line, The Producers, Oleanna, Porgy and Bess, Humor Abuse, Joe Turner's Come and Gone, Vanya & Sonia & Masha & Spike, The Price, The Lieutenant of Innishman, and Zoot Suit.
Screening and Injury Prevention
Whether you're training for a career in dance or prepping for your next big job, Laura will work with you to design an injury prevention program, which will suit your needs. Screening will include an assessment of your joint range of motion and flexibility, as well as muscle strengths and imbalances. This will include a thorough review of your medical history, previous and current injuries, as well as the demands of your training or rehearsal schedule, choreography, costumes, and footwear that may impact your longevity as a dancer.